This page is devoted to animated content that I've viewed and want to provide additional exposure to by bringing there work into the "Spotlight" for you to enjoy…
"100 Years in Marketing"
Sundstedt Animation
"Devils, Angels & Dating"
Michael Cawood

"Valparaizoo" Trailer
Claudio Diaz

"Love Knowledge"
Rachael Freedman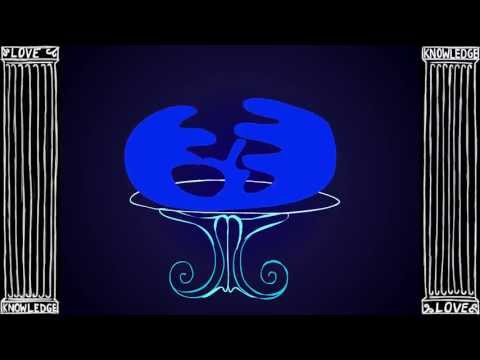 From Parigot…
An Animation Short Film
http://www.dailymotion.com/video/xlhndb
"KaBOOM"
As an ex-scooter owner/operator I can appreciate this zippy short story.  Thanks Jordan Lamarre-Wan for your fun & well made short animated film.  Hold onto your seats!!!
"The Last Train"
I was recently treated to this short film from a new contact & friend, Ben Harper.  'The Last Train' is an animated short movie that was made as part of The Animation Hub, a collaboration between staff and students of the Irish School of Animation (ISA) at Ballyfermot College of Further Education (BCFE), staff and students of Trinity College's Graphics, Vision and Visualisation Group (GV2) and the recently established animation studio Giant Creative.
"Taste"
An eye captivating short film from an online friend Yvonne Grzenkowicz, who emailed me and ask if her short film would be considered for this page, and I couldn't help but say YES!!!
"Fashion Week Illustree #4"
How about another fantastic short film from Antoinette Fleur spotlighting "Fashion" like only she can do.  You must enjoy darling……
Two marvelous short films from my friend Antoinette Fleur, a lovely & generous person, (and fantastically talented), that are sure to captivate your attention…
"a Paris"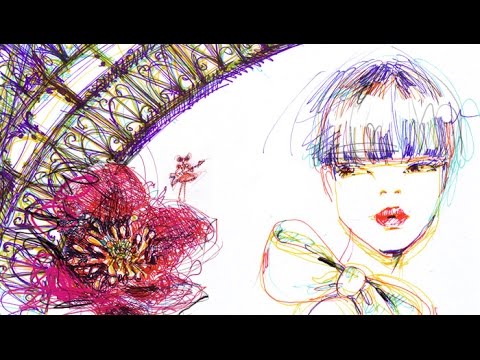 "in Shanghai"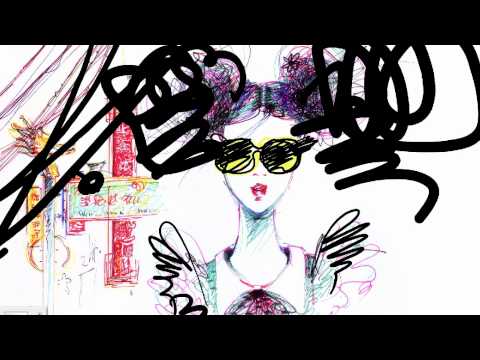 "Disparu"
"Disparu" is a sad tale as told by Qian Wang, a recent graduate from Sheridan College.  She had visited Animationsoup.net and was impressed by all the fun, comedic shorts films, and so I encouraged her to let me display her work because I felt her work needed to be seeen, and she graciously accepted…….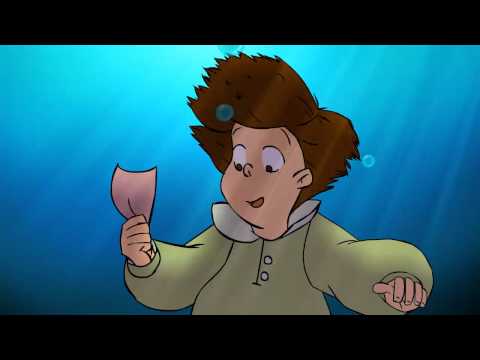 "Tiki Trio"
I recently met Kent Butterworth online and was so impressed with his last short film "Tiki Trio" that I pleaded, (online of course…it wasn't pretty, but effective), until he consented to allow me to show off his charming creation.  So pull up your favorite comy chair and an island drink and relax and enjoy……..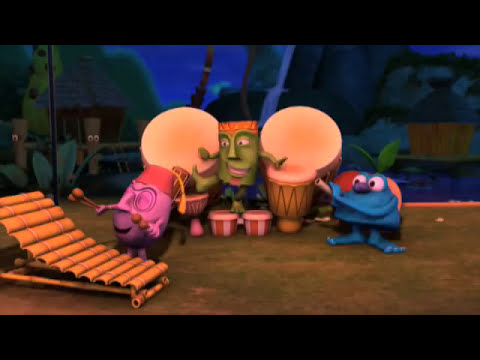 Mort starring in "Hope Springs Eternal"
I'm so excited to present Emmy Award winning Animation Director Ron Noble from Los Angeles who is graciously sharing a particularly interesting short film on having an unusually bad day with Mort in Hope Springs Eternal. Thank you Ron for your fanatstic film and our friendship.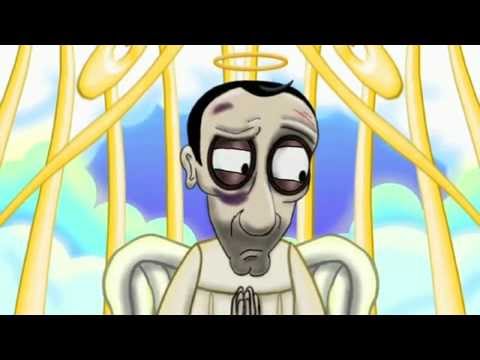 Gotcha
I'm so pleased to present yet another entertaining animated short film from another talented Sheridan College graduate, Sandra Loke.  This beautifully colored and wonderfully animated story is full of surprises that please from start to finish.  Check out her blog at http://sandra-loke.blogspot.com/<<<(Pass your cursor over the empty spot and watch the address magically appear…)       As always…….enjoy!
Sheared
I'm so excited to be able to present this wonderful animated short film recently created by Nikolas Ilic, a recent graduate from Sheridan College, (and super talented).  "Sheared" recently competed in the Cartoon Brew 2nd Student Animation Festival and Nikolas has generously given me the opportunity to display it here for you.  Learn more of Nikolas at www.nikolas-ilic.blogspot.com.  <<<(Pass your cursor over the empty spot and watch the address magically appear…)
Touched
I'm quite thankful to have the opportunity to present to you a wonderful short film created by a very talented duo.  "Touched" is the captivating tale of the life of a bubble, as animated & directed by Colin Giles with the music of Crystal Sing.  Please enjoy!
The Rabbitman
From the unique and wonderfully talented Sopie Tari comes a "tale of a tails" sure to keep you glued to the screen, (I hope she'll let me post more of her fantastic films)…
The Wish Thief
Cheyenne Curtis, currently at Nickelodean Studios, provides a unique story with a interesting ending in this welcome addition to the Spotlight Animation page.
Extinction of the Sabre-Toothed Housecat
Here is a fun short film from the very talented, (and generous for providing this great film), Dee Boyd.
Once Upon A Winter Wood
A delightful story with suspense, and warmth, by the fantastically talented Megan Kearney.  We are so lucky that she's sharing this lovely animated short film with us.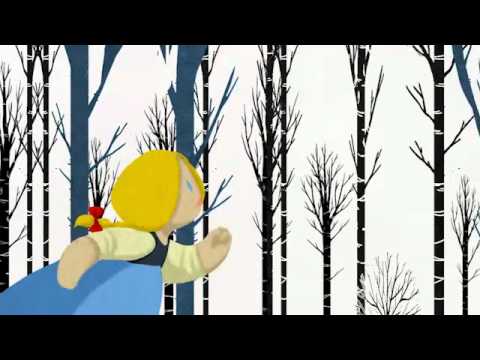 Tanks for Nothin'
Here's a fantastic short film from Joshua Armstrong, a recent graduate from CSU Northridge's Animation Program and quite a talented, young filmmaker, that I hope to see more from.  "Tanks for this fun film."
Rover
Graciously provided by the multi-talented Lee Daniels, "Rover" is a humorous animated short film with a lesson for all space travelers…….
Saut de Chat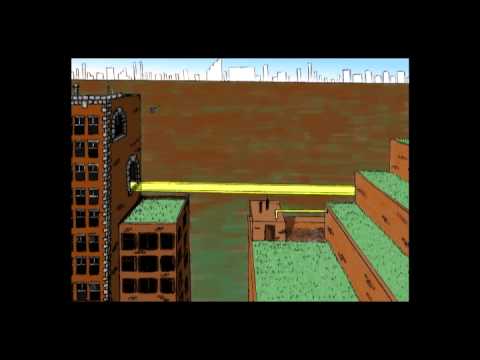 Rachael Freedman is a gem, a one in a million.  In the brief time I've known her I sense she has great perserverance, which you need in making a marvelous film as she has done.  Enjoy!
The Uprising of the Moles
Here's a unique and fascinating short film created by Domenico De Rosa, from the Melbourne area of Australia.  He's a third year student studying for his BA Arts degree in Animation & Interactive Media at RMIT University.
Apache
This is an incredible piece of film work that I'm proud to present to you as the first on the "Spotlight:"
Apache by oneedo
Music
video for the band Danger Beach on Dream Damage Records.
Directed by Ned Wenlock
Character animation by Rodney Selby
Psychic Pierre
The pilot for "Peter the Astronaut" (2000)
Uploaded on Youtube by barzolff814 and brought to my attention by the extremely talented and highly knowledgable Carol Wyatt, who I've been friends with for years, this is a fun story with a great look that deserves to be seen.  Produced by: Pascal Cheve.  Directed by: David Nicolas.  Script by David & Jean Pierre Nicolas.